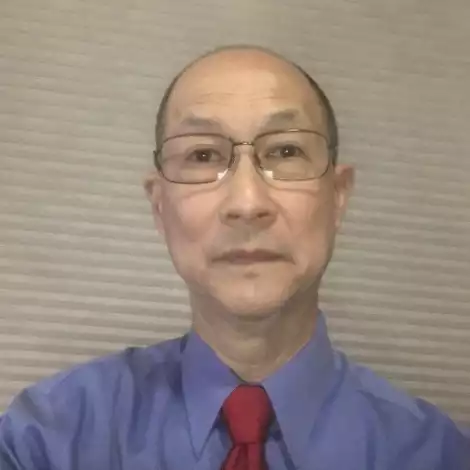 Dr. Lee has served in various capacities in the healthcare industry in the pharmaceutical and healthcare field for decades.  His background has included experience in the development of wireless and mobile documentation tools for improving the clinical monitoring activities of pharmacists in an institutional environment as well as on an ambulatory retail basis.  Bill's broad experience in the managed care sector and with Group Purchasing organizations includes the acute care hospital setting as well as the ambulatory and private sector.  His experience in the pharmaceutical wholesale industry has provided him the benefit of understanding the different channels for the marketing and distribution of medications and other related healthcare products within the United States, as well as on an international level.
Dr. Lee is presently serving as the Senior Director, Pharmacy system Innovations, Carilion Clinic, a 1200 bed, 7 hospital IDN health system serving over 1.2 million patients in rural Appalachia Virginia.
He served as the Midwest Regional and Divisional VP of Comprehensive Pharmacy Services for nearly 10 years. His role was in managing contracted hospital pharmacies and developed and oversaw the overall remote verification of medication orders after hours. Dr. Lee also served as Director of Pharmaceutical Services, Saint Mary of Nazareth Hospital Center where his responsibilities included management and leadership of the daily operation of all four pharmacies on campus.  He has also been a consultant to various healthcare organizations in the development and implementation of pharmaceutical services related to Senior Community Living, Long Term Care operations, and both adult and juvenile Correctional facilities.
Dr. Lee was Senior Pharmacy Consultant to Herman Miller/Milcare in the development of an Automated Medication Cart (MedLYNK) that incorporated the capabilities of wireless radio frequency and Bar-coding.  His responsibilities included not only product design, but also research marketing and development of sales and training strategies that would compete with the other players in the automated dispensing cabinet market and robotic automation field. The product resulted in receiving a 1994 Innovative Application Award from Automated ID News.
Bill was the only pharmacist in 2012 that received a $4.2 million dollar innovation grant from CMS with the goal of Improving the Health of Patients At Risk in Rural areas in Virginia. (IHARP).        
Among many other varied roles, Dr. Lee has been a consultant to US Asia Advisors, Ltd, who were strategic partners in USA and China for the development of innovative healthcare opportunities, was the Vice President, Operations, MedSource Pharmaceutical Division, where he helped establish pharmacy operations for servicing four Illinois Youth Correctional  facilities.  He was the Executive Director, Business Development, Ariston Healthcare where he was responsible for strategic and business plans for long term care, assisted living and retail pharmacy operations including a mail order operation and a hospice program.  As a Consultant to North American Drager he was a key player in software development for their anesthesia cart.  Bill has also served as a member of the subcommittee on Diabetes of the FDA, addressing strategies to decrease hypoglycemia in the diabetic population.
Bill received his Bachelor of Science in Pharmacy from the University of Illinois in Chicago and earned his Master in Public Administration in Health from Roosevelt University in Chicago. He was a 2014 graduate of the Pharmacy Leadership Institute of Boston University School of Management.
Bill is a Fellow of the American Society of Consultant Pharmacists and is member of the Virginia Board of Pharmacy, presently serving as the Vice Chair. He is a member of the National Advisory group for VCU College of Pharmacy and is a member of the New River Valley Volunteer Medical Corp.
Bill is licensed as a pharmacist in 16 states and is active in national and regional professional groups.  He serves as a preceptor and adjunct faculty on various colleges of pharmacy:  VCU, Appalachia College of Pharmacy, Marshall school of Pharmacy.
Previously, Dr. Lee was a member of the healthcare committee for United States Congressman Danny K. Davis. Served as Past President of Region 3 of the Virginia Society of Health System Pharmacists.